Are you a paleontologist and you've wondered how to better communicate your science in a way that can affect public policy? If so, the 2019 North American Paleontological Convention in Riverside, California (June 23-27, 2019) had a workshop on just that topic. But if you weren't able to attend either the meeting or the workshop, its main organizer – the 2016-2017 AGI/AAAS Science and Technology Policy Congressional Fellow, Dr. Emma Locatelli – has provided some tips and links from the workshop to help get you started.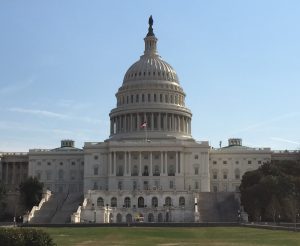 Talk to Your Elected Officials! A Workshop on Communication and Public Policy for Paleontologists
Information and Resources
Find Your Representatives
Find Committee Makeup:
Budget and Natural Resource Committees:
House
Agriculture

Appropriations – 

Subcommittee on Interior and Environment, Energy

Budget

Energy and Commerce

Natural Resources

Science, Space, and Technology

Select Committee on the Climate Crisis
Senate
Agriculture, Nutrition, and Forestry

Appropriations – 

Subcommittee on: Interior and Environment, Energy

Budget

Commerce, Science, and Transportation

Energy and Natural Resources

Environment and Public Works
Contact Your Representatives:
Science Policy Newsletters
Congressional and Executive Fellowships
Student Policy-Related Fellowships, Workshops, Etc.