Publications
Online access to both the Journal of Paleontology and Paleobiology is included with all Paleo Society memberships, as well as subscriptions to the Memoirs and Priscum.
Current Paleo Society members may click here to access online journal content. 
Standing orders are available for the Paleontological Society Papers. Publications generated by or receiving support from the Paleontological Society include: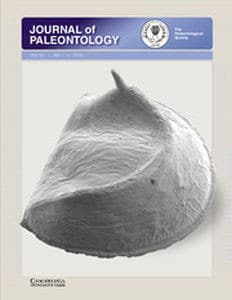 Journal of Paleontology – Published since 1927, the Journal of Paleontology is published six times a year and is devoted to research in all areas of paleontology. Click link for journal policies and instructions for authors.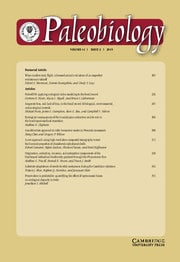 Paleobiology is published quarterly and focuses on the biological aspects of paleontology. This link gives current tables of contents and addresses of the editorial office.

 
The Memoirs of the Paleontological Society are occasionally published monographic supplements to the Journal of Paleontology.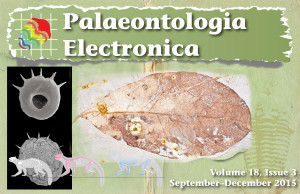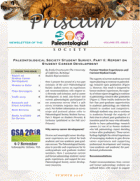 Priscum – The society's newsletter. May 2021, Summer 2018, Fall 2017, Winter 2016, Summer 2015, Summer 2014, Winter 2014, Winter 2013, Summer 2012, Winter 2012, Spring 2011, Summer 2008, Special Edition 2007, Spring 2007, Summer 2006, Fall 2005, Fall 2004, Winter 2004, Spring 2003, Spring 2002, Fall 2002, Fall 2001.
Special Publications

 are occasional publications, usually presenting the results of society sponsored symposia and meetings. These publications contain current data and concepts in an accessible format, and at very affordable prices!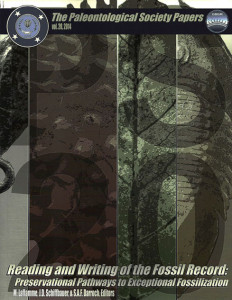 Short Course Notes are still available. The society sponsors a free annual short course prior to the national meeting of the Geological Society of America.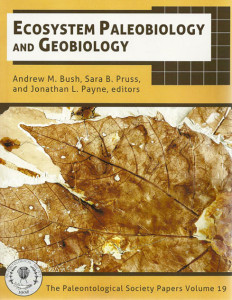 NSF-funded workshop reports: