Job Announcements
The Paleontological Society will post job announcements of relevance to our members. To have your job announcement included on this page, please forward your information exactly as you wish it to be displayed to [email protected]. All job postings will remain on this page until the application deadline or for 3 months. To extend or terminate your post, please submit a request in writing.
---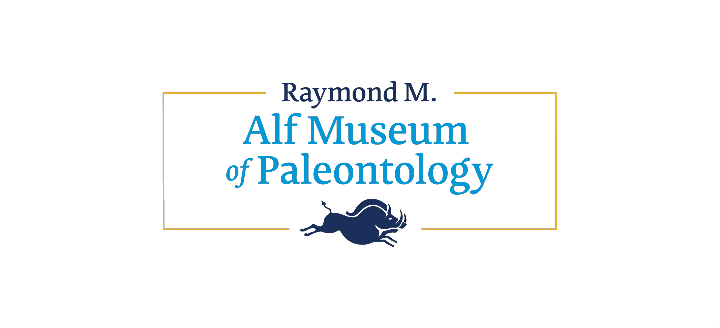 Augustyn Family Curator of Paleontology,
Raymond M. Alf Museum of Paleontology at The Webb Schools
Department:  Museum
Reports to:    Director, Raymond M. Alf Museum of Paleontology at The Webb Schools
Status:           Salaried/Exempt, Full-time, Benefited

SUMMARY
The Raymond M. Alf Museum of Paleontology at The Webb Schools is accepting applications for the Augustyn Family Curator of Paleontology, with the successful candidate to start employment July 1, 2022. The Alf Museum is the only nationally accredited paleontology museum located on a high-school campus, with a collection housing over 195,000 fossil specimens and a facility including recently renovated collections storage, a fossil preparation lab, and a research lab, as well as two floors of public exhibits. The Augustyn Family Curator will lead fieldwork and undertake museum-based research inpaleontology, while mentoring high school students as partners in this work. The Augustyn Family Curator will also develop and deliver paleontology and museum-related courses and organize volunteer opportunities in paleontology for students at The Webb Schools. The ideal candidate will maintain an active research and publication program that complements and extends existing strengths in the Alf Museum's collections, including (but not limited to) the Mesozoic and Cenozoic vertebrate paleontology of the western United States. The Augustyn Family Curator will collaborate with other museum staff to identify and resolve broad needs in museum collection use and care, set priorities for student and community volunteers and interns in the collection and preparation lab, present research results to the scientific community and the public, and represent the museum at public events and within the Webb community.

RELATIONSHIPS
The Augustyn Family Curator of Paleontology reports to the Museum Director and supervises the Fossil Preparator, Collections Manager, and Collections Assistants, in addition to offering scientific expertise to outreach staff. The Augustyn Family Curator of Paleontology works with the Director to advance the museum's research program as established by the mission and strategic plan.

ESSENTIAL DUTIES AND RESPONSIBILITIES
Job responsibilities are assigned by the Museum Director and Head of Schools, who can in their sole discretion, alter, add to, or eliminate job assignments anytime, with or without prior notice. The institutional character of the boarding school environment requires that many job responsibilities are scheduled after formal class time, in the afternoons, mealtimes, and on weekends.

Specific responsibilities include, but are not limited to:
Develop and implement a field and museum research program that enhances the museum collection, that is of high scholarship, and that engages Webb students.
Assume appropriate teaching responsibilities in The Webb Schools science department, including development of relevant curricula for the evolutionary biology course and paleontology-specific classes.
Facilitate activities and collaborations that enhance the museum's presence within The Webb Schools community.
Coordinate the museum volunteer program for Webb students.
Coordinate overall use and care of the museum's collections with the Collections Manager and other collection staff and promote use of the collection by outside researchers.
Set priorities for work in the fossil-preparation lab in collaboration with the preparator.
Assist in supervising interns at the museum.
Ensure that all research, fieldwork, collection work is conducted in accordance with relevant laws, ethical standards, and best practices in the field of paleontology.
Represent the museum at public programs and collaborate with outreach staff to present paleontology to broad audiences.
Publicize notable research projects and discoveries via professional conferences, news media, and social media.
Represent the museum in the scientific and educational communities through participation in professional organizations and conferences.
Support and enhance DEI (diversity, equity, inclusion) initiatives in all facets of the museum program.
Perform other duties as assigned.

EDUCATION AND EXPERIENCE
The Augustyn Family Curator of Paleontology must possess a Ph.D. in the geological or biological sciences, have published results of paleontological research in peer-reviewed journals, committed to mentoring highly motivated adolescents in a unique secondary-school setting, and have experience in one or more of the following:
Teaching experience (formal or informal education).
Experience with museum operations.
Knowledge of museum curatorial practices and techniques.
Experience with paleontological fieldwork.
Leadership experience in a lab or field setting.

OTHER REQUIREMENTS
The Augustyn Family Curator of Paleontology must have or obtain a California driver license with a satisfactory driving record. A criminal background check must be successfully completed before employment can begin.

OTHER SKILLS
The Augustyn Family Curator of Paleontology must have excellent verbal and written communication skills. In addition, effective leadership and interpersonal skills are required to interact with staff, students, and the public, solve problems, and represent The Webb Schools in the community.

PROFESSIONAL QUALITIES OF WEBB FACULTY & STAFF
Contributes to the delivery of the mission, vision, and values of the school community.
Demonstrates inclusive and equitable practices to ensure that all members of the community feel a sense of belonging.
Follows community policies and procedures and models positive behavior.
Works effectively as a team member and develops professional and productive relationships with colleagues.
Understands boundaries and embraces responsibility for the care of students in loco parentis.
Promotes a trust-based community by keeping appropriate confidences.
Manages time effectively and meets deadlines and commitments.
Communicates and responds to all school communications in a timely manner.
Exhibits flexibility and adaptability to change as needed.  

PHYSICAL REQUIREMENTS
The physical requirements of this position are those needed to successfully fulfill the job duties and responsibilities articulated above. As prescribed by law, reasonable accommodations may be made to enable individuals with disabilities to perform the essential functions of this position.
The expected start date for this position will be with the 2022-2023 academic year.
Interested candidates should send their cover letter
(2 to 3 pages, including statements outlining goals for research and fieldwork programs as well as educational philosophy)
and curriculum vitae to:Andrew A. Farke, Ph.D.,Director, Raymond M. Alf Museum of Paleontology at The Webb Schools
[email protected]
Fax: (909) 482-5272
The Webb Schools are an Equal Employment Opportunity Employer. We are committed to providing equal employment opportunities and do not discriminate based on perceived or actual race, color, national or ethnic origin, religion, sex, pregnancy (or any related conditions), age, marital status, military or veteran status, medical condition, gender/identity/expression, sexual orientation, or any other characteristic protected by state or federal law.
---
Natural History Collections Manager, Department of Museum Research and Collections, UA
Museums, The University of Alabama
Deadline: August 15

The Department of Museum Research and Collections at The University of Alabama seeks a Natural History Collections Manager. This is a full-time, staff-level position with benefits located on the campus of The University of Alabama in Tuscaloosa, Alabama. The position reports to the Director of Research and Collections.

The University of Alabama Museums includes five museums, two research departments and a PBS television program within the College of Arts and Sciences. These include the Alabama Museum of Natural History (oldest museum in Alabama), Mildred Westervelt Warner Transportation Museum, Gorgas House (oldest structure on The University of Alabama campus), Moundville Archaeological Park (185-acres on the former site of the political and ceremonial center of a vast Native American chiefdom), Paul W. Bryant Museum, Discovering Alabama (Emmy Award-winning public television series), Office of Archaeological Research and the Department of Museum Research and Collections, which manages more than five million objects and specimens.

The Natural History Collections Manager will be responsible for managing the day-to-day operations of the diverse UA Museums collections housed in Mary Harmon Bryant Hall. These collections comprise entomology, geology, history, invertebrate zoology, mammalogy, ornithology, and paleontology. Duties of the position include: recruitment, training and supervision of personnel, both staff and volunteers, in assisting with collections operations; cloud-based and local database collections data entry and management; care for the preservation of collections and assisting with the proper use of exhibit display objects and their upkeep, all according to best museum practices and the UA Collections Management Policy.

The successful candidate will have strong organizational skills, an aptitude for detail-oriented work, and strong interpersonal and supervisory skills. They will be able to prioritize, problemsolve and effectively manage their time. Effective verbal and written skills are a must. Strong computational skills including fluency with Microsoft Office (including Excel and Access) as well as experience with database management software, ideally in the area of collections management (Arctos, FileMaker Pro, MySQL, or Specify), and the ability to quickly learn new and evolving programs are a must. A preference will be given to candidates who have experience in digitizing collections and/or possess relevant photographic and imaging skills (e.g. focus stacking). We are also looking for someone who enjoys engaging in educational outreach activities with visitors and students in the collections. Candidates should be willing to participate in monthly Arctos database working group meetings and become a member of SPNHC (Society for the Preservation of Natural History Collections).

An interest in and familiarity with taxonomy is strongly preferred. Additional desirable skills include experience with writing or assisting with collections related grant proposals, experience with the management of tissue collections, experience with live invertebrate husbandry and coding and/or scripting skills (e.g., BASH, Perl, Python, etc.).

The successful candidate must be able to lift up to 50 pounds and maneuver carts, rolling ladders, and some large objects in tight places. It is expected that this person will attend collections related meetings and conferences for continued professional development.

Preferred Qualifications:
A Master's degree in a field such as Biology, Entomology, Geology, Paleontology, other sciences, or Museum Studies is preferred, with 3+ years of experience.

Questions about the position should be addressed to the chair of the search committee, Dr. John Abbott. To apply, go to https://bit.ly/UAJobs513388, complete the online application, and upload: (1) a cover letter; (2) CV; (3) a list of three to five references (including contact information). The search committee will request letters of reference as needed. Consideration of applications will begin August 15, and will continue until the position is filled. There will be a preliminary Zoom screening of selected applicants, after which the top candidate(s) will be invited for an in-person interview The start date is negotiable, but ideally before the end of the year. Additional information about the UA Museums can be found on our website. The University of Alabama is an equal-opportunity employer (EOE), including an EOE of protected vets and individuals with disabilities.
---
Paleontology Project Manager (Rocky Mountain Region) – SWCA Environmental Consultants
About the opportunity

SWCA Environmental Consultants is seeking a Project Manager for the Paleontological Resources Program to support our Rocky Mountain regional business. The ideal candidate will assist the Natural/Cultural Program Directors, Paleontological Team Lead, and Project Managers with project coordination and quality control for paleontological resource management projects and expand our professional reputation in paleontological consulting and research. This full time, salaried position. Remote work locations within the Rocky Mountain region and upper Great Plains (e.g., Minneapolis) will be considered for highly qualified candidates. Main office locations include: Denver (Broomfield), Ft. Collins, Durango, CO; Sheridan, WY; Bismarck, ND; Albuquerque and Carlsbad, NM; Salt Lake City and Vernal, UT.

SWCA Environmental Consultants is a growing, 1,100+ staff, employee-owned firm, providing a full-spectrum of environmental services. Our Vision (the North Star) is to make SWCA the best workplace and industry leader in sustainability, bringing sound science and creative solutions to global environmental challenges while maintaining a dedication to employee-ownership. We live our core values: we collaborate as #OneSWCA; we are #AlwaysLearning, we #NeverSettle, and we #GiveBack.

What you will accomplish

The Paleontology Principal Investigator/ Project Manager is a core member of the team, responsible for managing client relationships, supervising staff, successfully winning and executing projects, and leading all aspects of project implementation.

Job Responsibilities:
Supervises personnel in the field, office, and laboratory;

Acts as lead professional on teams, is accountable to develop talent, methodologies, tools, and standards;

Authors proposal scopes and budgets; leads proposals in their entirety;

Takes initiative, resolves problems, and creates improved procedures to ensure that tasks are completed in the most effective manner;

Leads large, complex paleontology projects and/or lead aspects of interdisciplinary projects that include paleotology to ensure projects meet client expectations and are delivered on time and on budget;

Develops productive relationships with relevant regulators, industry experts, academia, etc. to gain insights;

Nurtures and develops client relationships;

Maintains awareness of competitors in the marketplace and how SWCA differentiates itself;

Acts as a technical/professional 'go to' resource who is able to develop/propose solutions within their practice area; serves as the subject matter expert review for work in their field;

Complies with SWCA and client safety programs, and assist in the development of such programs;

Builds collaborative relationships across offices/geographies to share resources and expertise;

Influences teams across SWCA, even without formal authority.
Experience and qualifications for success
Candidates may not have all these experiences and qualities listed below, but an interest in developing those one does not have is required.
M.A. or Ph.D. in paleontology, geology (with an emphasis on paleontology), geobiology, or a closely related field.

Knowledge of local geology and paleontology with paleontological field experience in the greater Rocky Mountain region and/or the upper Midwest. 

Must meet the criteria to be approved as a "Principal Investigator" on BLM Paleontological Resource Use permits.

Fossil preparation and museum curation experience.

Field skills including ability to locate, document, excavate, and identify fossils and their stratigraphic context. 

Prior experience with paleontological mitigation projects including construction monitoring is highly desirable.

Exceptional technical writing skills and a record of completing and editing technical reports in a timely fashion.

Past peer-reviewed publication record and conference presentation experience preferred.

At least seven (7) years professional consulting experience on a variety of project types, sizes, and agencies, with increasing levels of responsibility.

Minimum of three (3) years of consulting experience in a supervisory capacity, whether in the field or the office.

A commitment to fiscal and scheduling responsibilities for projects of all sizes and scopes.

Ability to adapt quickly to changes in project needs, agency requests, and more.

Ability to work independently and collaboratively with a variety of colleagues, clients, and agency representatives.

A commitment to fiscal and scheduling responsibilities for projects of all sizes and scopes
SWCA Environmental Consultants is a growing employee-owned firm, providing a full spectrum of environmental services. With offices across the United States, SWCA is one of the largest environmental compliance firms and ranks among Engineering News-Record's Top 200 Environmental Firms.

If you would like to contact SWCA regarding the accessibility of our website or need assistance completing the online application process due to a disability, please email [email protected] or call 800-828-8517. This contact information is for disability accommodation requests only. All other inquiries will not receive a response.

In accordance with the Colorado Equal Pay for Equal Work Act (EPEWA), we are disclosing a good faith estimate of the compensation range for roles that will be, or could be, performed in Colorado.

In Colorado, an employee in this position can expect a rate between $60,000/year and $100,000/year, depending on experience, geographic locations, client requirements where applicable, and other factors permitted by law. Employees in this position are eligible for consideration for SWCA's annual bonus program, which provides awards based on individual and organizational performance. To review additional benefits associated with this position, click here.

To apply for this position, please use this link below or reach out to Eric Fajer.

https://careers-swca.icims.com/jobs/11471/paleontology-project-manager/job

EOE - women, minorities, individuals with disabilities and veterans are encouraged to apply.
---
 Principal Investigator–Paleontology
Company Profile
PaleoWest is a solution-driven heritage consulting firm that prides itself on employing the best cultural resource management professionals in the industry. PaleoWest places an emphasis on supporting our clients' needs, fostering new technologies that advance our industry while better protecting its fragile resources, and promoting professional development within the framework of innovation and forward thinking.
Job Description
PaleoWest seeks one or more on-call Paleontology Principal Investigators to join our quickly growing team of experienced, motivated professionals. Principal Investigators provide technical leadership and QA/QC on paleontological projects overseeing field, laboratory, and reporting activities. This is a part-time, as-needed position. This position may be remote or located in any of our offices in California, Nevada, Colorado, Arizona, Utah, or New Mexico.
Qualifications:
Graduate degree specializing in paleontology, geology, biology, or a closely related field

5+ years of professional experience conducting paleontological investigations in one or more states in the western U.S.; prior experience in consulting is strongly preferred. 

Knowledge of federal regulations pertaining to paleontological resources, and state-specific knowledge/experience in one or more of the following: California, Nevada, Colorado, Arizona, Utah, and New Mexico

Demonstrated experience conducting paleontological resource surveys, identifying fossils in the field, fossil collection and laboratory preparation, analysis and museum curation, and technical reporting

Willingness to travel and conduct fieldwork in often remote locations and in rough terrain and/or challenging weather

Active member of the professional community

Ability to be listed as Principal Investigator on federal paleontological use permits
The ideal candidate will possess the following skills:
Strong technical report writing ability

Excellent oral and written communication skills

Ability to work both independently and in a team environment

Demonstrated ability to lead field survey crews and oversee compliance monitors

Knowledge of federal and state regulations pertaining to paleontological resources

Demonstrated leadership abilities
Additional Information
PaleoWest is a respected firm, with offices across the United States. If you are interested in joining our rapidly growing team of professionals, please send a resume or CV, cover letter, and three professional references. Pay is commensurate with experience.
All applicants will receive consideration for employment without regard to age, gender, race, creed, color, national origin, ancestry, marital status, or sexual orientation.
To apply please click here