Job Announcements
The Paleontological Society will post job announcements of relevance to our members. To have your job announcement included on this page, please forward your information exactly as you wish it to be displayed to [email protected]. All job postings will remain on this page until the application deadline or for 3 months. To extend or terminate your post, please submit a request in writing. Please note that the information included in the announcements posted on this page is provided by the source of each request and the Paleontological Society is not responsible for errors, omissions, or any other aspect of the content listed in the job announcements posted here.
KENT STATE UNIVERSITY TENURE TRACK FACULTY POSITION IN CONSERVATION PALEOBIOLOGY
Assistant Professor - Vertebrate Paleontology
Assistant Professor of Biology
The Museum of Geology and South Dakota Mines is searching for an Assistant Director
Endowed Professorship in Earth and Environmental Science
Senior Teaching Laboratory Manager - (DED00000314)
Continuing-Track, Assistant Professor of Earth Science – University of Delaware
Paleontology Program Director, SRI
MAT Postdoctoral Fellow, Division of Paleontology, American Museum of Natural History
Quality Services, Inc., Rapid City, South Dakota is currently hiring one seasonal MA/MS level paleontologist
Collections Manager, Invertebrate Paleontology
Director, Earth and Mineral Sciences Museum and Art Gallery
Opening for Assistant Curator of Vertebrate Paleontology, The Field Museum, Chicago, Illinois
Stantec Consulting Inc. is now hiring for several positions in mitigation paleontology out of our Denver and LA office. 
---
KENT STATE UNIVERSITY TENURE TRACK FACULTY POSITION IN CONSERVATION PALEOBIOLOGY
The Department of Earth Sciences at Kent State University invites applications for a tenure-track Assistant Professor position in deep-time Conservation Paleobiology. The position starts August 2023. The successful candidate will hold a Ph.D., have a strong background in the earth sciences, and be able to interface well with faculty working at the nexus of environmental and earth system science research. The successful candidate will integrate paleontological field and laboratory investigations to the conservation of present-day biodiversity and ecosystem services. Areas of research focus may include, but are not limited to, paleoecology, biostratigraphy, micropaleontology, evolution/extinction, and applications of paleobiology in deciphering climate, environmental, and/or ecosystem changes at various time scales.
Responsibilities will include developing a successful, externally funded research program, advising M.S. and Ph.D. students; teaching undergraduate courses in paleobiology, graduate courses in their specialty, and an introductory course in physical or historical geology.
The Department of Earth Sciences has 10 full-time faculty members, 55 undergraduates and 30 graduate students. Current faculty research includes the areas of paleoceanography, biogeochemistry, paleoclimate reconstructions, sedimentary geology, paleontology, critical zone science, environmental remote sensing, water-mineral surface interactions, flow and transport in porous media, and tectonics and landform development. The successful applicant will be able to contribute to and benefit from Kent State's Environmental Science and Design Research Initiative (ESDRI), which includes recent hires in Earth Sciences, Geography, and Biological Sciences. ESDRI represents a university-wide investment in research and innovation within the geological, biological, human, and social systems that promote well-being, sustain diversity of life on Earth, and impact availability of environmental resources. ESDRI participants include faculty from nine colleges, providing excellent opportunities for interdisciplinary collaboration.
The department houses an array of analytical instruments including a Malvern Mastersizer 2000 and Horiba Camsizer, FTIR, iCAP PRO XP ICP-OES, Hitachi environmental SEM with EDAX, bbe+ Fluoroprobe multichannel fluorometer, Energy Dispersive XRF spectrometer, Costech Elemental analyzer, X-ray diffractometer, Picarro Water Isotope and Carbon Isotope Analyzers, UV-Visible spectrophotometer and VNIR spectroradiometers, Shimadzu TOC-L analyzer, Bartington MS2 susceptibility meters, and high performance computers.
Kent State University, an R1 doctoral university, is dedicated to faculty and student success. It has been named as a "Great College to Work For" by the Chronicle of Higher Education 11 times, and was one of only 6 schools nationwide to receive the 2018 Healthy Campus Award. Nestled in the Cuyahoga River Valley in northeastern Ohio, Kent State is 40 miles from Cleveland, 20 miles from Akron, and 10 miles from the Cuyahoga Valley National Park.
To apply for this position, please send a current CV, statements of research and teaching interests, and contact information for three references to http://jobs.kent.edu/(989307). For more information please contact the Chair of the search committee at [email protected]. Review of applications will begin November 1, 2022 and continue until the position is filled. Kent State University is an AA/EOO Employer and encourages applications from candidates committed to working with diverse populations and who would enhance the diversity of the University's faculty.
---
Assistant Professor - Vertebrate Paleontology
Description
The Department of Anatomical Sciences at Stony Brook University invites applications for a tenure-track faculty position at the rank of Assistant Professor in the area of vertebrate evolution and quantitative evolutionary morphology. We seek a research-active candidate who demonstrates clear potential to establish an internationally recognized and an externally funded research and fieldwork program. Areas of particular interest include, but are not limited to, phylogenetics, comparative vertebrate morphology, vertebrate paleontology, and evolutionary morphology.
The ideal candidate would have a research program centered on specimen-based vertebrate paleontology, utilize advanced imaging techniques to document and quantify phenotypes, and employ quantitative comparative methods to better understand the patterns and processes that shape organismal evolution. We will consider a broad range of taxonomic focus, but it should complement departmental strengths in reptiles and mammals. We are particularly interested in candidates with field programs or the potential to develop field programs in Africa.
The Department of Anatomical Sciences has a tradition of interdisciplinary and interdepartmental research. We seek a candidate with the potential to continue and build upon this tradition. Ongoing paleobiological research at Stony Brook University include faculty in the Department of Ecology and Evolution, the Department of Anthropology, and the Turkana Basin Institute. The successful candidate will be expected to teach human gross anatomy as well as contribute to graduate-level courses relevant to training and mentoring graduate students. Details of the department's areas of research emphasis and current facilities may be found at https://renaissance.stonybrookmedicine.edu/anatomy.
Required Qualification:
Doctoral Degree in anatomy, paleontology, evolution, or closely related field by start of appointment.
Preferred Qualifications:
High-quality research

Prior experience in human anatomy by start of appointment

Strong fit to search criteria (including research interests and experience developing or capacity to develop a field-based fossil collection program)

Established fieldwork in Africa

Established domestic fieldwork

Experience with advanced digital imaging processing and CT reconstruction

Experience teaching human gross anatomy

History of external funding
Application Instructions
Review of applications will start on December 1, 2022. Applications must be submitted online. Please visit https://www.stonybrook.edu/commcms/faculty-jobs/positions/index.php#HealthScienceandMedicalCenterFacultyPositions. Please use the "Apply Now" button to begin your application. Applications must include a cover letter, CV, research, teaching, and diversity statements, and the names and contact information of three references. Questions should be directed to the Chair of the Search Committee, Dr. Alan H. Turner.
For technical support, please visit Interfolio's Support Site or contact their Scholar Service Team at [email protected] or (877) 997-8807.
---
Assistant Professor of Biology
The Hope College Biology Department invites applications for a tenure-track position in vertebrate organismal biology with a preferred emphasis in biological evolution. This position is at the assistant professor level and will begin in July 2023. The ideal candidate will develop a vigorous, externally-funded research program that addresses fundamental questions related to non-human vertebrates. The research program should engage undergraduate students as active collaborators; generous start-up funds support this endeavor. The successful candidate will be responsible for an upper-level course in non-human vertebrate zoology and will contribute to introductory and evolutionary biology courses; teaching advanced courses in their area of expertise is possible as well. Applicants are encouraged to visit the Biology Department website at http://www.hope.edu/academic/biology/.
Hope College places a high priority on sustaining a supportive environment that recognizes the importance of having diverse faculty and staff in order to best prepare our students for successful careers in our multi-cultural nation and global community. Applicants with diverse backgrounds and cultures are encouraged to apply. Hope College is an equal opportunity employer.
Qualifications:
Ph.D. in an area related to non-human vertebrate zoology or vertebrate evolution

Postdoctoral experience is desired

Promise as an innovative and effective classroom instructor

Ability to teach upper-level Vertebrate Zoology, Evolutionary Biology, Introductory Biology, and advanced courses in their area of expertise

Potential to build an active research program involving undergraduate students
Review of applications begins October 7. Please submit by that date to receive full consideration. Visit https://jobs.hope.edu/postings/1728 for more information and to apply. 
---
The Museum of Geology and South Dakota Mines is searching for an Assistant Director. 
The Museum of Geology at the South Dakota School of Mines & Technology invites applications for an Assistant Director. The Museum of Geology consists of two distinct but interrelated components: the public museum, and the James E. Martin Paleontology Research Lab. The successful candidate will be responsible for the overall administrative duties associated with the public floor of the Museum of Geology. These duties include managing the gift shop, gift shop accounts, and 10-12 student workers. This position also is responsible for managing museum operating budgets and making all purchases for the gift shop and museum, which includes both products and advertisements. In addition to hiring and managing student workers, this position may oversee volunteer workers. This position also maintains and updates museum exhibits, coordinates marketing, keeps an active social media presence for the Museum, and leads educational outreach. 
A bachelor's degree in Geology or related field is required; a master's degree is preferred. Knowledge of geology and paleontology at a level to assist visitors and train student workers is required. Bookkeeping skills to keep records on museum budgets, place orders, make purchases, keep inventory and price museum store stock, and keep the cash register functioning properly also are required. Experience in merchandising and product placement preferred. The ability to work with the media relations office to design promotional materials and keep the Museum of Geology webpage up to date is required. Experience with Adobe Suite software is preferred. 
Established in 1885, South Dakota Mines is one of the nation's leading engineering, science and technology universities. South Dakota Mines is located in Rapid City, SD, and delivers a best-in-class education at an affordable price, with a supportive and collaborative campus community that prepares graduates to become in-demand leaders in today's fastest-growing industries. 
Known for our academic rigor, we maintain an average class size of 24 and our students benefit from immersive learning experiences including undergraduate research, co-ops/internships, and numerous nationally competitive engineering teams. College students who are serious about their future, passionate about STEM, and eager to solve society's most pressing problems excel at Mines. Our Research Programs are concentrated in four areas: energy and environment; materials and manufacturing; STEM education; and underground science and engineering. South Dakota Mines is a growing university that enrolls around 2,400 students from 45 states and 40 countries and is ranked as the best engineering school for return on investment by College Factual. The placement rate for recent Mines graduates is 97 percent in their field of study. 
Rapid City is the state's second largest city (with an urban population of 77,503 and metropolitan population of 148,749) and is nestled at the foot of the beautiful Black Hills. Mount Rushmore, Badlands National Park, and Crazy Horse Memorial are all within an hour of the university. Rapid City enjoys a relatively mild climate and offers year-round recreational opportunities, including, hiking, biking, skiing, snowboarding, fishing, and hunting, to name a few. For more information about South Dakota Mines and Rapid City, visit: http://sdsmt.edu/The-Rushmore-Region/. 
South Dakota Mines is committed to recruiting and retaining a diverse workforce and offers an excellent comprehensive benefits package including medical, dental, vision, and life coverage options for employees, spouses and dependents; retirement plans; paid holidays; and a generous vacation and sick day allowance. Individuals interested in this position must apply online at https://www.sdsmt.edu/employment/. Human Resources can provide accommodation to the online application process and may be reached at (605) 394-1203. Review of applications will begin October 12, 2022 and will continue until the position is filled. Employment is contingent upon completion of a satisfactory background investigation. 
South Dakota Mines does not discriminate on the basis of sex, race, color, creed, national origin, ancestry, citizenship, gender, gender identification, transgender, sexual orientation, religion, age, disability, genetic information or veteran status in employment or the provision of service.
sdsmt.edu
South Dakota School of Mines and Technology
Science and engineering university in Rapid City, South Dakota known for personal attention, affordability, research, and placement in top paying jobs.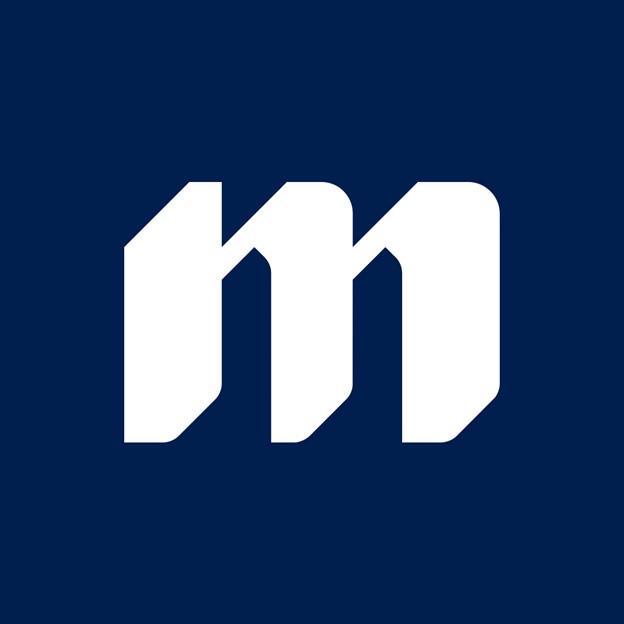 ---
Endowed Professorship in Earth and Environmental Science, Wesleyan University

Wesleyan University invites applications for an endowed professorship in Earth and Environmental Science at the rank of associate or full professor to begin in July 1, 2023.
We seek a scientist who will contribute to our programs in Climate Change, Sustainability, and Environmental Management. We are looking for a scientist in one of three areas, including extinction.

For full advertisement, see https://careers.wesleyan.edu/postings/9164 
---
The Roy M. Huffington Department of Earth Sciences at SMU is currently seeking to hire a Senior Teaching Laboratory Manager - (DED00000314).
The Laboratory Manager will oversee the maintenance and daily operation of X-ray and electron beam instrumentation. This includes a JEOL IT500-HR field emission scanning electron microscope with EDS, WDS and Cathodoluminescence detectors, a Thermo Scientific ARL Perform'X Wavelength Dispersive X-ray Fluorescence laboratory, and a Rigaku Ultima III X-ray diffraction laboratory. The position will include facilitating data collection and interpretation for researchers and students within the Earth Sciences department, among departments at SMU and for regional outside users and collaborators. The teaching component of the position includes training graduate and undergraduate students in data collection, processing and interpretation and participating in courses and course projects that utilize the laboratory equipment. The position will accommodate the development of independent research on the part of the laboratory manager.
A link to the full job announcement is here: https://smu.taleo.net/careersection/ex/jobdetail.ftl?job=DED00000314&tz=GMT-05%3A00&tzname=America%2FChicago
SMU - Job Opportunities
smu.taleo.net
Click the link provided to see the complete job description. 
---
Continuing-Track, Assistant Professor of Earth Science – University of Delaware
The University of Delaware (Newark, DE) invites applications for an instruction-focused faculty position in the Department of Earth Sciences. The Department offers BA, BS, MS and PhD degrees in Geological Sciences, a BS degree in Earth Science Education, minors in Geoscience and Coastal and Marine Geoscience, and introductory laboratory-based general education courses. This 9-month Continuing Track position (untenured) will be filled at the Assistant Professor level with an anticipated start date of January 2023. Continuing-Track faculty are eligible for continuing contract renewals, promotion in academic rank, and sabbaticals. More information about the University's Continuing Track faculty rank can be found at: https://sites.udel.edu/ctcaucus/why-do-you-want-to-be-a-ct-faculty-at-ud/. Salary is competitive and commensurate with qualifications. Review of applications will begin on September 1, 2022.

For the full advertisement, please visit, https://careers.udel.edu/cw/en-us/job/499076/continuingtrack-assistant-professor-of-earth-science
---
Paleontology Program Director
Date: July 26, 2022
Location: Redlands, California
Statistical Research, Inc. (SRI) is seeking an experienced professional paleontologist to manage and direct its paleontological program out of our Redlands, California office. The successful applicant will work with the SRI management team to further develop its paleontological department capable of fielding evaluation, monitoring, and recovery projects. The Redlands office maintains significant laboratory processing and storage space, some of which will be transitioned to a paleontological laboratory under the direction of the new hire.
For a complete job description please visit https://www.sricrm.com/careers/.
Qualifications:
Prior supervisory paleontological field experience in California is required. Experience should include business development; developing paleontological evaluations, treatment and monitoring plans, and final reports; construction monitoring; fossil collection and salvage; fossil preparation for curation; and coordination of paleontological staff on large projects.
A graduate degree in paleontology, geology, biology or a related field with significant coursework, or equivalent training, in paleontology and sedimentary geology.

A minimum of five (5) years of field experience working as a paleontologist, one (1) year of which must have been as a supervisor.

Demonstrated knowledge of southern California paleontology and geology.

Documented experience in professional paleontological procedures and techniques, including the ability to

recognize and determine the significance of fossils in the field,

measure stratigraphic sections and describe sedimentary rocks,

collect macrofossils and sample for microfossils during fast-moving field projects,

identify and prepare fossils for curation, and

maintain curation agreements with recognized regional repositories.

Demonstrated experience in planning, equipping, staffing, organizing, and supervising paleontological crews performing survey, monitoring, and mitigation projects.

Demonstrated experience in carrying paleontological projects to completion, as evidenced by the completion of theses, research reports, scientific papers, and similar documents.
Job Description:
As the Paleontology Program Director (Director), the new hire will be responsible for preparing and implementing paleontological survey, testing, monitoring, and recovery plans and coordinating through the appropriate channels all field and analytic tasks associated with fieldwork, analysis, and report preparation. This work typically involves traveling and/or fieldwork. The Director is responsible for report writing and for having a solid understanding of paleontological resource management. The Director is responsible for business development, project management, staff recruitment, meeting project deadlines, remaining on budget, and upholding SRI's standard of care.

The Director will typically work on several projects simultaneously, and is expected to be able to multitask. The Director will be responsible for training crew members and crew chiefs in paleontological field methods. The ability to work harmoniously and productively with other SRI staff and clients is essential. The Director is expected to be a professionally active member of the paleontological discipline.

About SRI:
SRI's mission is to provide a vehicle for creative people to do interesting and exciting work on the human condition and our natural world. Our employees are our greatest resource. SRI's core values are to foster a respectful and welcoming work environment characterized by honest, direct, and relevant communication. We conduct our work with integrity and engender trust in our colleagues, clients, and stakeholders. We honor and support diversity, individuality, and professional differences. We welcome change, creative thinking, and problem solving and seek to link or integrate innovation and fresh approaches to our work.

SRI provides comprehensive CRM services to private and government clients at the federal, state, and local levels throughout the western United States from offices in Arizona, California, Colorado, New Mexico, and Washington. For this position, SRI offers a compensation package that includes competitive pay, professional development, a comprehensive benefits package including medical, dental, life and disability insurance, retirement plan, and paid vacation/sick, and holiday leave. The salary for this position will be commensurate with the applicant's credentials, experience, and industry standards.

How to Apply:
Applications should be submitted via e-mail to [email protected] and should include a resume of relevant experience, a recent writing sample (preferably a professional report), and references (with contact information, including email addresses and telephone numbers). Only applications submitted via [email protected] will be considered. Applications will be accepted until the position is filled.
---
MAT Postdoctoral Fellow, Division of Paleontology
American Museum of Natural History
New York NY 10024
Full-time
Department
Education - 050
Position Summary
The Division of Paleontology, American Museum of Natural History, seeks a candidate for a 3-year postdoctoral fellowship consisting of 75% research and 25% education, commencing after September 15, 2022, but must be before May 1, 2023. The research will be conducted in fields related to the interests of curatorial faculty member Melanie Hopkins, particularly research that uses the invertebrate fossil record to investigate various topics of morphological evolution, such as rates and patterns of evolution, the role of growth and development, and eco-morphological extinction selectivity. The education component entails serving on the faculty of the RGGS Master-of-Arts in Teaching (MAT) Earth Science residency program (http://www.amnh.org/learn-teach/master-of-arts-in-teaching) designed to prepare Earth science teachers for 7-12th grade high needs public school classroom.
Fellowship duties include, but are not limited to:
Carry out scientific research

Write scholarly peer-reviewed papers on the results of the research

Present scientific results at professional meetings, scientific institutions, and when appropriate to the media and popular audiences

Participate in departmental affairs, including service organizing visiting scholar seminars

Co-teach as part of the faculty for SCI 680, the Summer Science Practicum course offered as part of the RGGS MAT Earth Science Residency program, including: organizing activities on site and during field excursions and advising, facilitating, and assessing residents in Practicum research projects

Participate in admissions and attending monthly faculty meetings
Required Qualifications
Ph.D. degree in an appropriate field such as Geology, Paleontology, or Earth Sciences

Scientific research resulting from or following obtaining a Ph.D.

Educational experience as a lecturer, graduate assistant, teacher, field guide, or outreach worker

Ability to develop a robust research program, teach collaboratively with museum professionals in the MAT program, particularly during summer field experience and research exercises, and assist in coordinating teacher candidate science activities
Preferred Qualifications
Physical Demands
Category
Full-Time/Term
Total Number of Scheduled Hours Per Pay Period
70
Union Status
Non-Union
FLSA
Exempt
---
Quality Services, Inc., Rapid City, South Dakota is currently hiring one seasonal MA/MS level paleontologist for inventory, significance evaluation, and excavation. Most of the work will be on a transmission line project in southeast Montana and southwest North Dakota. 
The schedule includes 10-hour workdays, six days per week, with overtime pay. Pay rate varies depending on experience, knowledge, skills, and abilities; starting MA/MS degrees at $25.00 (first 40 hours) to $37.50 (overtime rate) per hour. Wages/salary increase commensurate with your education, credentials, experience, and industry standards. Per diem and lodging provided.
Skills highly desirable in potential employees include: 
Common sense and ability to assess a situation and draw reasonable conclusions; 

Good interpersonal and communication skills; 

Ability to follow written and verbal instructions. 

Knowledge and implementation of appropriate safety practices. 

Excellent technical and grammatical writing skills and reading comprehension. 

Trimble GPS equipment;

Knowledge of maps and map reading. 

Valid driver's license.

 
To apply submit your detailed vita, driver's license copy, writing samples (site forms, reports, articles, maps, or other relevant documents) and references to [email protected].  
---
Collections Manager, Invertebrate Paleontology
Regular Full-Time
Los Angeles, CA, US
The Natural History Museum of LA County (NHMLAC) seeks a Collections Manager of Invertebrate Paleontology (IP). NHMLAC's IP collection consists of approximately 450,000 lots and about 6-7 million fossil specimens that span the Phanerozoic, but with strengths in Cretaceous and Cenozoic marine invertebrates (particularly mollusks) of western North America. NHMLAC was the first museum in L.A. to open its doors 109 years ago and is poised for an exciting new era as it plans for the future. Having recently completed a new strategic framework, the Natural History Museums of Los Angeles County—including NHM at Exposition Park, La Brea Tar Pits and museum in mid-Wilshire, and the William S. Hart Museum in Newhall—is looking forward to new collections and research initiatives, building projects and campaigns, exhibitions, community outreach, and innovative audience engagement.
The Collections Manager will oversee the day-to-day operations of the IP collection, including processing loans and acquisitions, maintaining and improving database records, conserving and organizing specimens, managing physical improvements and digitization projects, facilitating the use of the collection by researchers, and supporting the needs of other NHMLAC department. The Collections Manager will also train and supervise volunteers, students, and other personnel; this position is directly supervised by the Curator of Invertebrate Paleontology. The primary work location for this position is the IP collection facility in Carson, CA, but some time will be spent at the main NHMLAC building in Exposition Park.
The Natural History Museum of Los Angeles County values and endeavors to support diversity, equity, inclusion, and access within its organization and communities. Candidates who identify as Black, Indigenous, or a Person of Color (BIPOC), neurodiverse, a woman, a person with a disability, a veteran, and/or a part of the LGBTQAI+ community are welcome and encouraged to apply. We are especially interested in candidates whose background and experience have prepared them to contribute to our commitment to engage and include culturally diverse audiences in museums and in science. It is an exciting time as we embark on new journeys of becoming a museum of, for, and with L.A.
RESPONSIBILITIES:
Cares for the Invertebrate Paleontology collection on a day-­to-­day basis, including organizing and conserving specimens, preparing and processing loans and acquisitions, and facilitating collection visits. Proposes, develops, and implements plans for collection growth and improvement.

Provides documentation for the collection, including cataloging, entering/updating database records, inventorying, and enhancing documentation through digitization. Responds to requests for information about the collection and shares collection records through external repositories.

Participates in education and other public program activities of the Museum including but not limited to collection tours, supporting exhibitions, and participation in public museum events. Handles inquiries from the public and researchers.

Stays current with trends and techniques in collections management, collection-based research, conservation, digitization, biodiversity informatics, government regulations, and documentation relevant to the management of the IP collection. May lead or participate in ongoing or original research related to the collection.

Trains, supervises, and manages collections personnel, including interns, students and volunteers.
REQUIRED QUALIFICATIONS:
3-5 years experience in the collection, organization, care and/or conservation of natural history specimens/collections; relevant experience may have been gained through work as a student or professional. We expect qualified applicants will have either a substantial history of museum work or a bachelor's or graduate degree in a related field and some museum work experience, but we encourage applicants in their cover letters to explain how their particular combination of education and experience qualifies them for the position.

Working knowledge of invertebrate taxonomy, geology, and the organization and management of invertebrate paleontology collections.

Experience with database software and common principles of biodiversity informatics.

Experience writing reports, grants, professional correspondence, and/or procedure manuals.

Experience effectively presenting information to and responding to questions from individuals or groups of managers, scientists, and the general public.
DESIRED QUALIFICATIONS:
Demonstrated commitment to diversity, equity, access and inclusion work.

Experience supervising a large and diverse team of staff, volunteers, and students.

Working knowledge of external data repositories such as GBIF, iDigBio, and MorphoSource.

Experience with typical methods used for field collection and processing of invertebrate fossils.

 
OTHER INFORMATION
Annual salary for this position is $62,500. This is a full-time, regular, exempt position with excellent benefits.
The primary location for this job is at NHMLA's Invertebrate Paleontology Collections & Research facility in Carson, CA. Travel to the central NHM location in Exposition Park in Los Angeles will sometimes be required. Some offsite travel will be required.
Applicants and employees are invited to identify reasonable accommodations that can be made to assist them to perform the essential functions of the position they seek or occupy. The incumbent must be able to perform this job safely, with reasonable accommodation if necessary, without endangering the health or safety of him/herself or others.
Review of applications will begin immediately and continue until the position is filled. Submit a current CV, a cover letter describing how your experience, knowledge, and interest qualify you for this position, and the names and contact information of three professional references through the Museum's employment site at https://nhm.org/careers-our-museums/careers-natural-history-museum.
The NHMLAC is establishing a COVID-19 vaccination mandate for staff, effective August 10, 2021. NHMLAC is requiring that all staff receive the vaccine for COVID-19 as a condition of employment. Exemptions for documented medical reasons or a sincerely held religious belief may be requested.
The Natural History Museum of Los Angeles County is an Equal Opportunity Employer.
---
Director, Earth and Mineral Sciences Museum and Art Gallery
The College of Earth and Mineral Sciences (EMS) is seeking an innovative and committed individual to join our inclusive and collegial community, serving as the Director of the EMS Museum and Art Gallery. Located on the ground floor of the Deike Building on the University Park campus, the recently renovated EMS Museum and Art Gallery is perfectly positioned to be a vibrant and impactful center of learning, community, and outreach, telling the story of the EMS disciplines to a broad audience. The EMS Museum and Art Gallery possesses a world-class collection of mineral and rock specimens, original artwork of historic significance (including the noteworthy Steidle Collection of American Industrial Art), and significant collections of fossils, ceramics, glass, and artifacts of science and industry. The responsibilities for this position will include: overseeing the collections; developing relevant and engaging exhibits that capture the imagination and bring to life the expertise and research innovations of the College's five departments and three institutes; implementing and supporting college events in the Museum and Art Gallery space; providing a fully accessible and inclusive experience for all constituencies; writing and managing successful grant proposals to develop and care for the collections, exhibits, and technical projects; partnering with faculty to develop broader impacts/broadening participation activities and materials; partnering with the Office of Development to coordinate revenue-generating activities to foster growth; supervising staff and volunteers; maintaining up-to-date web content; participating in the teaching and research mission of the College including student engagement; creating K-12 educational materials and programs; and fostering community outreach.
The directorship is open to immediate tenure-eligible applicants at the rank of associate professor or professor.
The hired applicant will report to the John Leone Dean of the College of Earth and Mineral Sciences and will hold an academic appointment in one of the College's departments (Geosciences, Geography, Meteorology and Atmospheric Science, Materials Science and Engineering, Energy and Mineral Engineering).
Applicants should have:
A PhD in a field appropriate for tenure in an EMS department

An excellent teaching and mentoring track record

An excellent research and publication track record

Demonstrated service to the profession
The hired applicant will report to the John Leone Dean of the College of Earth and Mineral Sciences and will hold an appointment in one of the College's academic departments (Geosciences, Geography, Meteorology and Atmospheric Science, Materials Science and Engineering, Energy and Mineral Engineering).
To apply, please upload the following materials with your application:
a cover letter and concise vision statement for the EMS Museum and Gallery,

a curriculum vitae, and

the names and contact information of at least three references.
The Pennsylvania State University's College of Earth and Mineral Sciences takes an active role in building a talented, inclusive, and culturally competent workforce. We understand that our shared future is guided by basic principles of fairness, mutual respect, and commitment to each other. Applicants should provide evidence, either woven through their application or as a separate diversity statement, of a commitment to fostering diversity, equity, inclusive excellence, belonging, and engagement, which creates an inclusive environment in their workplace.
We will begin reviewing applications immediately and will continue to receive and review applications until the position is filled. For additional information on the College of Earth and Mineral Sciences go to https://www.ems.psu.edu/.
We seek both immediate tenure-eligible and non-tenure-line applicants for this position. Interested non-tenure-line applicants must refer to and apply to the following advertisement: https://psu.wd1.myworkdayjobs.com/PSU_Academic/job/University-Park-Campus/Director--Earth-and-Mineral-Sciences-Museum-and-Art-Gallery_REQ_0000029321-1
Apply online at https://apptrkr.com/3050190
CAMPUS SECURITY CRIME STATISTICS: For more about safety at Penn State, and to review the Annual Security Report which contains information about crime statistics and other safety and security matters, please go to http://www.police.psu.edu/clery/, which will also provide you with detail on how to request a hard copy of the Annual Security Report.
Penn State is an equal opportunity, affirmative action employer, and is committed to providing employment opportunities to all qualified applicants without regard to race, color, religion, age, sex, sexual orientation, gender identity, national origin, disability or protected veteran status.
---
 Opening for Assistant Curator of Vertebrate Paleontology
The Field Museum
Chicago, Illinois
https://careers.hireology.com/fieldmuseum/822165/description
The Field Museum invites applications for an Assistant Curator in the field of Vertebrate Paleontology. This term position has a probationary period of 3 + 3 years; after successful promotion to the Associate level, it is renewable every 7 years, according to the Field Museum's Policy Statement on the Curatorial Ranks. The Field Museum's Earth Science Section has a record of scientific excellence in collections-based research, with current strengths in phylogenetic systematics, comparative and functional morphology, paleoecology, paleoclimate, macroevolution, paleobotany, meteoritics, and cosmochemistry.
 
We are seeking a collegial individual with strong communication skills who conducts innovative, integrative, and collaborative research in Vertebrate Paleontology that will complement and expand the section's strengths. Our Fossil Vertebrate collections are world-class and host an incredible diversity of specimens. Of particular interest are candidates who will utilize the collections of fossil mammals (~73,000 specimens, including a large collection of Oligocene-Pleistocene mammals from South America), fossil fishes (~30,000 individuals ranging from the Ordovician to Pleistocene), and Paleozoic tetrapods from North America and South Africa (~3,500 specimens), among others. Candidates who perform fieldwork and work in state-of-the-art methodologies/technologies are encouraged to apply. The successful candidate will be expected to maintain an externally funded field and laboratory research program, contribute to overseeing, building, and using the Vertebrate Paleontology collections, participate in Museum exhibitions, public outreach and education, and programmatic efforts. Close relationships with local universities provide opportunities for graduate and undergraduate training participation. A Ph.D. in a relevant discipline must be held by the start of employment.
To apply and for inquiries, please email: [email protected]
   Applications should include:
A Curriculum Vitae

A statement of research interests and career objectives (max. three pages)

A statement on curatorial vision (max. two pages) 

A statement on diversity, equity, inclusivity, and accessibility in a museum context (max. two pages)

Names and contact information for three people who can provide letters of recommendation; and (6) copies of up to 5

Relevant publications in PDF format
Review of applications will begin on August 1, 2022 
---
Stantec Consulting Inc. is now hiring for several positions in mitigation paleontology out of our Denver and LA office. We have an exciting array of field projects across the American West and are looking for paleontologists and paleontological field technicians. Please see the individual job postings below for details.

Stantec is grounded in safety, quality, and ethics. Our experts lead their fields and guide our work with rigor, a creative spirit, and vision for growth. We draw from more than 20 technical specialties around the globe and are committed to fostering an inclusive community of diverse talents, backgrounds, and expertise. We're a place to apply your passion and collaborate with top environmental talents on work that's critical to our clients and the communities they support. Join a team that has the environment down to a science.

For questions please contact Cara Corsetti.

Paleontological Technician, Monrovia CA – Req #210002WV
https://stantec.jobs/jobs/?q=Paleontological+Technician