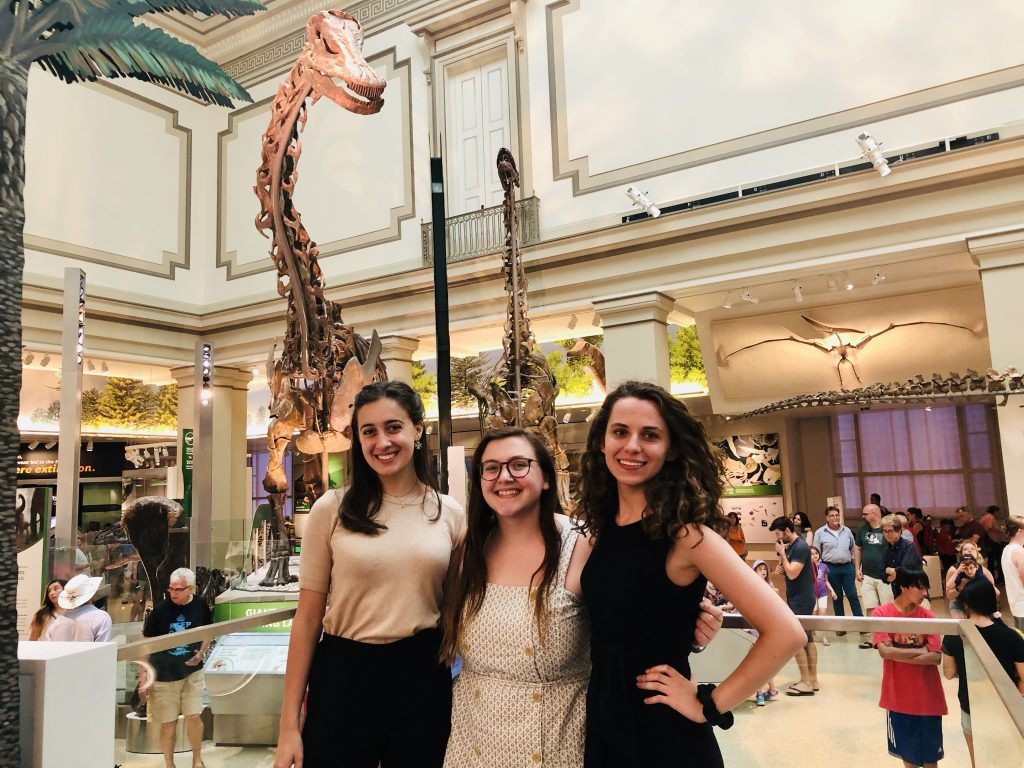 When you're in Washington D.C. as summer interns representing the Paleontological Society (PS) and American Geosciences Institute (AGI), you just have to visit the newly opened "Deep Time" fossil hall at the National Museum of Natural History (Smithsonian Institute). From left to right, AGI interns Lia Pikus and Jackie Richards, and PS intern Sophie Hanson.
(The following is a report from Sophie Hanson, who is a Paleontological Society Intern in Washington D.C. this summer.)
Hello Paleontological Society!
My name is Sophie Hanson and I am delighted to serve as the Paleontological Society Intern at the American Geosciences Institute this summer. I am a rising senior at Mount Holyoke College studying Geology and History.
My internship is centered around a research project and my topic concerns public lands and the implications their governance has for paleontology. In just a few weeks of research, I have been astounded by just how expansive and multi-faceted this issue truly is. It has been a crash course in reading and analyzing policy documents, industry journalism, and government reports!
My first few weeks here in Washington DC have been a whirlwind of new experiences. I have been lucky to attend two National Academy of Science conferences so far, one on machine learning and subsurface data, and the other on geohazards. Additionally, my fellow AGI interns and I were able to sit in on a Senate hearing about the future of geothermal energy in the United States. These opportunities have been incredibly informative for both my research project and expanding my knowledge about geoscience careers. I am looking forward to what is to come in the next two months!
– Sophie Hanson